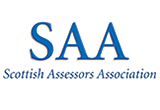 Renfrewshire
Welcome to the Renfrewshire Valuation Joint Board Portlet.

Notice Board
New Telephone Number
From the start of 2013, our new office telephone number will be 0300 300 0150. All enquiries should be made to this number instead of the old 0141 842 5922 number. Our new fax number will be 0141 618 5999. This new number will remain a locally charged telephone number.



Local Council Area:
Inverclyde, East Renfrewshire, Renfrewshire

Select another assessor
Scottish Assessors