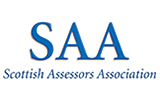 Central Scotland
This part of the SAA Portal provides Central Scotland Valuation Rolls & Council Tax Lists on-line. The following pages provide information for individual or small groups of properties.

Notice Board
Make sure you are registered to vote
Please return the annual voter registration form by 28 February 2014 to ensure that you are on the new Register of Electors that will be published on 10 March 2014. You must be on the Register of Electors to vote in the European Parliament Election and the Scottish Independence Referendum. Anyone who has not received a form or has moved since November should complete a registration form. Click here for registration forms
Register of Young Voters
Application forms to be included in the Register of Young Voters for the Scottish Independence Referendum were sent out in November. If you are an eligible 15 year old and have not returned your form please do so or click here for a registration form. Any 16 year olds and over should be included in the normal registration form.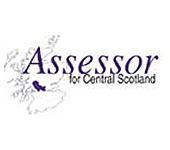 Local Council Area:
Clackmannanshire, Falkirk, Stirling

Select another assessor
Scottish Assessors